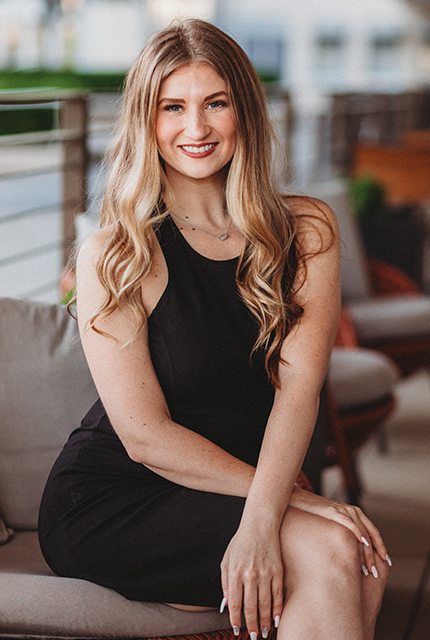 Julie
Office Manager
Julie is one of the first faces you'll see when you arrive for your dental appointment at P.A. Dental Arts. Originally born in California, Julie has been living in Texas for the past 20 years. She's been in the healthcare and dental industry for about 12 years and is very passionate about her work. While she worked as a dental assistant and front office administrator in the past, she's enjoyed managing everyday functions, filing and appealing insurance claims, checking in patients, answering phones, and doing just about anything else the office needs.
Since 2013, she's seen her role at the practice as her baby. She's built it from the ground up and truly believes that she's made it her own ever since. When she's not working, she's spending time with her 10-year-old daughter, Kaylin. They both love spending time together, especially outdoors. Julie's hobbies include dancing, which she has been doing since she was two, and is glad that her daughter also enjoys tap and ballet classes. Her family owns a dance studio in Frisco.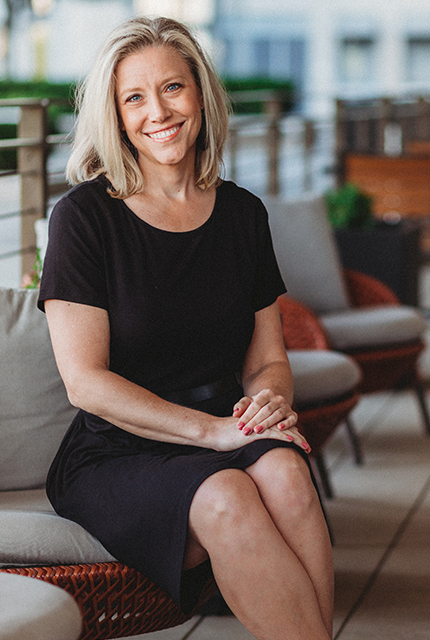 Adrienne
Dental Hygienist
Adrienne has been working in the dental field for 23 years now and has been a hygienist for 18 years, however she joined the practice back in 2018. Born and raised in Salt Lake City, UT, she previously worked as a dental assistant. After moving to Seattle, WA to complete her associates in dental hygiene at Lake Washington Technical College in 2001, she would eventually earn additional hygiene licenses in Arizona, Virginia, and Texas.
Adrienne's role at the office is to evaluate patients' oral hygiene and overall oral health, perform radiographs and dental cleanings, and educate patients on dental care. She loves how upbeat the office is and enjoys the energy and atmosphere. She loves working with a team that is constantly seeking to improve their abilities.
Adrienne and her husband Jeremy moved to Dallas in 2005. There, they raise three children and care for a pet dog. When she's not in the office, you can find her playing the piano, practicing Krav Maga, or staying involved in the LDS Church where she serves in the youth program.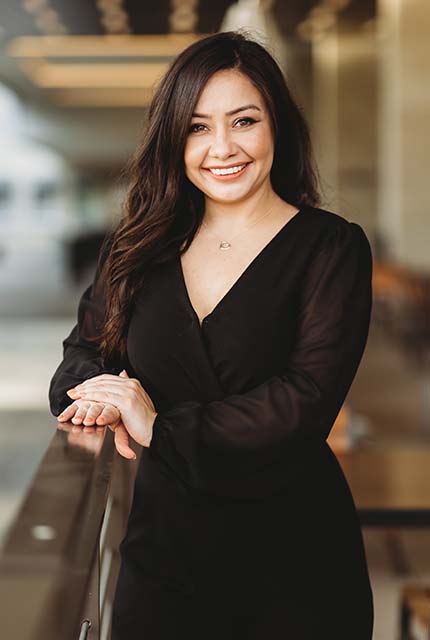 Stephanie
Dental Hygienist
Originally from San Antonio, Stephanie is proud to now be helping patients smile brighter here in DFW! She loves the team she works with, as well as the positive energy, encouragement, and compassion that everyone shares with the patients. She's always ready to bring a little extra warmth to the treatment room for anyone who needs it.
Outside of office hours, you can typically find Stephanie going on runs, reading a good book, watching shows on Netflix, or cuddling with her cat. She's also very involved with her local church and even volunteers at their clinic regularly.
Tierra
Front Desk Coordinator
A Houston native, Tierra now lives in Dallas. In addition to her front desk expertise, she is trained as a dental assistant, and she first joined our team in 2019. She loves that this practice and team is all about positive energy! There's a lot going on in the world, but when you walk through the front door, you can really feel the mood change for the better, becoming more uplifting.
Outside of working hours, Tierra enjoys running, painting, and spending quality time with her tribe. She truly cares for people and finds humans as a whole so fascinating. If she can help someone, she always wants to!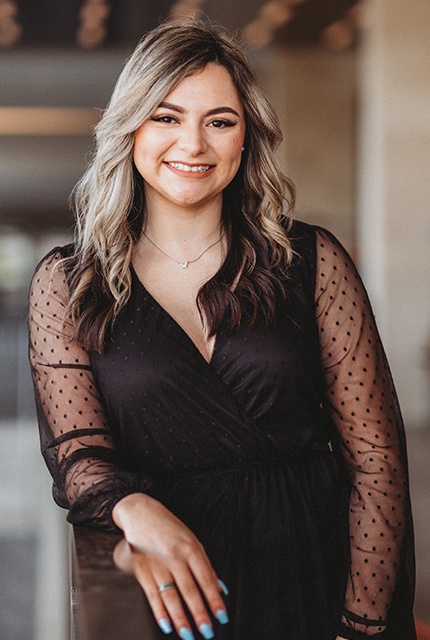 Dallis
Dental Assistant
For Dallis, being able to change people's lives everyday with quality dental care means the world. She loves the upbeat, positive atmosphere of our practice, as well as how everyone feels more like a family than just coworkers. She has been working in the oral healthcare field for nearly five years now.
In her spare time, Dallis is a big car enthusiast and spends plenty of quality time playing with Moose (her German Shorthaired Pointer) or watching Real Housewives with her mom. She always enjoys Starbucks, good food, and anything spiritual/paranormal in nature!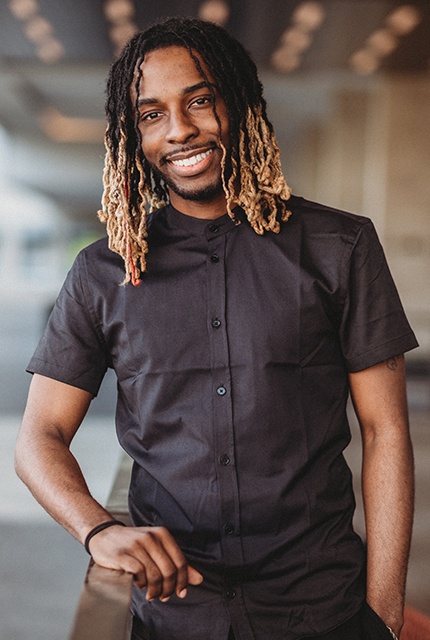 Tevin
Dental Assistant
Tevin has been working in the dental field for nearly a full decade now, and he does a great job of helping our patients feel settled and right at home in the treatment chair. He loves his work family – being part of such a great team makes all the difference in the world for him! He feels like his advanced training and communication skills have set him up for success here at P.A. Dental Arts.
Outside of working hours, some of Tevin's biggest personal interests include golf, sports, and gaming. He also enjoys putting together anime cosplays in his spare time!