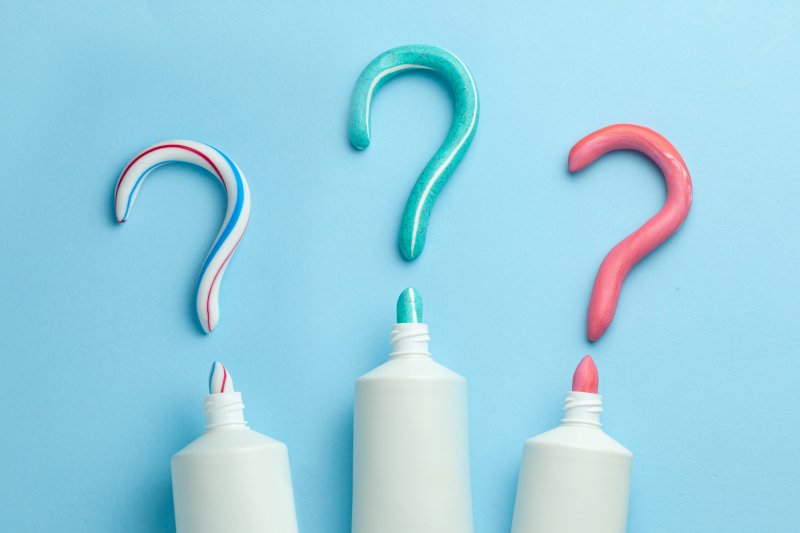 Veneers are an excellent solution for patients with multiple dental imperfections. They can address a range of issues, including staining, discoloration, chips, cracks, gaps, and even misalignment. Best of all, they can last well over a decade with proper care and maintenance! Well, it may surprise you to learn that using the right toothpaste is essential to help your veneers last as long as possible. Read on to learn how different types of toothpaste measure up when it comes to cleaning your new smile.
Which Toothpastes Can Damage Veneers?
Patients with veneers must use gentle toothpaste when cleaning their teeth. Otherwise, they could end up damaging their restorations and shortening their lifespan.
If you have veneers, here are two types of toothpaste you should avoid using:
Abrasive toothpaste. When shopping for toothpaste, check the ingredients to ensure it doesn't contain abrasive agents. Many of them have components like baking soda to help remove plaque and polish teeth. However, they can scratch the surface of veneers, potentially ruining their shine and texture.
Whitening toothpaste. Generally, it's not a good idea to use whitening toothpaste because it typically contains hydrogen peroxide, which can damage the structure of veneers.
How to Choose the Right Toothpaste for Your Smile
Although you can purchase specialty toothpaste designed for dental restorations, it's not your only option! You can simply choose a gentle toothpaste that's effective at cleaning teeth. Next time you go shopping for toothpaste, keep the following tips in mind:
Avoid toothpaste with abrasive ingredients like baking soda and hydrogen peroxide
Look for gel formulas rather than paste
Choose a cavity-fighting toothpaste
Stay away from whitening toothpaste
The Importance of Good Oral Hygiene
Choosing the right toothpaste is certainly important for a healthy smile. However, what's more important is practicing proper oral hygiene. Brushing your teeth twice a day, flossing daily, and rinsing every day with an ADA-approved mouthwash are excellent practices that'll help prevent the accumulation of harmful oral bacteria. When brushing, make sure you take your time and use small, circular motions along each surface of every tooth. Don't forget to hold your toothbrush at a slight angle to thoroughly clean along the gum line!
As you can see, the type of toothpaste you use does make a difference in your oral health. By taking the time to find the best one for your smile, you can ensure your veneers remain in tip-top shape for years to come!
About the Practice
At P.A. Dental Arts, we offer comprehensive services to ensure all your oral health needs get met in one convenient location. From routine checkups to veneer placement, our team can do it all! If you have any questions about caring for your new smile, feel free to reach out to us. You can make an appointment via our website or call (214) 383-5511.