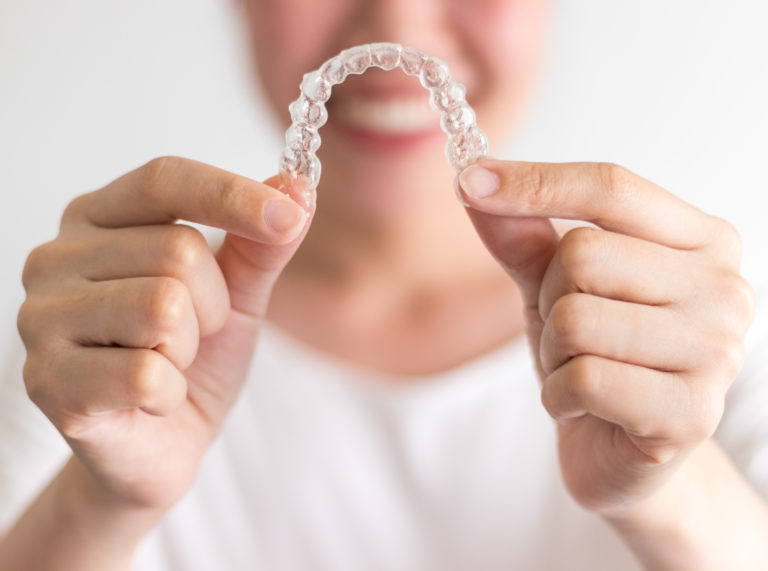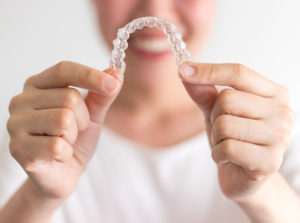 Invisalign in Allen is an excellent way to get the straighter teeth you've always wanted without bulky, restrictive, and awkward traditional braces. However, even though they're designed to seamlessly blend into your lifestyle as they align your teeth, you can't forget about them completely as you wear them! If you want your Invisalign clear aligners to work properly, you must take care of them. Thankfully, keeping them and your oral health it tip-top condition during your treatment is easy! Read on as your Allen cosmetic dentist shares the most important do's and don'ts of daily life with Invisalign.
The "Do's" of Invisalign
One of the best things about Invisalign clear aligners is how much freedom they give you during treatment. Here are some of the best things you can do while your smile gets straighter:
Do continue to enjoy all your favorite foods. Traditional braces can easily be damaged by certain crunchy or sticky foods. However, since your Invisalign aligners are removable, you can continue to enjoy all your favorite snacks like popcorn, chips, and crunchy veggies without worry. Simply remove the aligners before eating, enjoy your food, and take a moment to quickly brush off your teeth before popping your aligners back into place.
Do feel good about your smile. With Invisalign clear braces, you don't have to sacrifice your looks now to get a better smile later. Thanks to the durable clear plastic they're made of, you can smile confidently during your first date, school presentation, or job interview knowing that you're not showing off a distracting mouth full of metal. You're free to feel good about your smile as your teeth are straightened.
Do keep up with your regular brushing habits. Unlike traditional metal braces, you don't have to complicate your daily dental care routine with extra tools like floss threaders to keep your smile sparkling clean. Instead, you can continue to brush and floss just as easily as you always have. Just remove your aligners and soak them in a cleaning solution or brush them with a gentle, dentist-approved toothpaste.
The "Don'ts" of Invisalign
To make the most out of your aligners and begin enjoying your improved smile as soon as possible, there are a few restrictions you should keep in mind:
Don't eat or drink while wearing your aligners. Consuming any foods or drinks besides water while wearing your aligners invites plaque and bacteria to build up underneath them. These can easily cause tooth decay, so always remove your aligners before snacking.
Don't forget to clean your aligners. If they're not quickly and regularly removed, highly pigmented food particles could permanently discolor your aligners. Not only that, but dirty aligners could cause bad breath as well!
Don't be careless with your aligners. Your aligners are strong, but they're not impervious to damage. You may accidentally break them simply by removing them improperly or haphazardly. Additionally, cleaning them with an abrasive toothpaste could scratch them.
With these simple do's and don'ts from your Allen cosmetic dentist, you can enjoy your smile as it's being straightened!
About the Author
We want you to enjoy the process of getting straighter teeth almost as much as you'll enjoy your new smile, which is why PA Dental Arts in Allen, TX is proud to offer Invisalign clear braces. Dr. Christina Blacher is certified as an Invisalign Preferred Provider, which means she has the extensive experience and advanced training you need to get the amazing results you deserve. She'd be happy to help you discover if Invisalign is the right treatment for you, so feel free to contact her via her website or at (214) 383-5511.