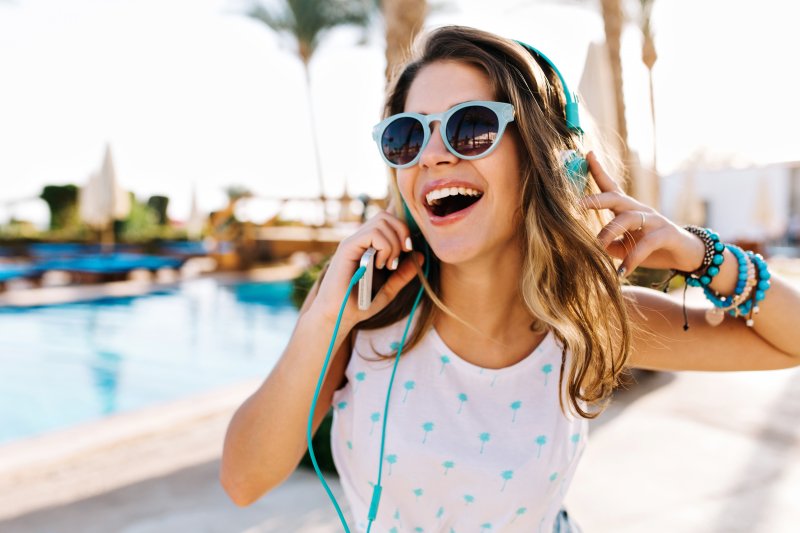 Are you tired of hiding your teeth every time you speak, smile, or laugh? If so, you may be looking for ways to improve your pearly whites. Summer is right around the corner, which means now is the perfect time to start exploring cosmetic dentistry. With the help of your cosmetic dentist in Allen, you can transform your grin into one you'll proudly show off in all the summer selfies and family photos. Read on to learn which cosmetic dental treatments can boost your confidence this season.
Teeth Whitening
Even if you're diligent about brushing and flossing, your teeth will eventually become discolored over time. It's just a part of life! Fortunately, you don't have to live with a smile you don't love. With professional teeth whitening in Allen, you can enjoy a bright and youthful grin once again.
Most dental practices offer the following two options:
In-Office Teeth Whitening – If you want fast results, this is the way to go. Your cosmetic dentist in Allen will apply a professional bleaching gel to your teeth and use a special light to eliminate even the most stubborn stains. In many cases, all it takes is a one-hour treatment to make your smile several shades brighter!
At-Home Teeth Whitening – Would you rather undergo treatment from the comfort of your home? If so, you can ask about a take-home whitening kit. Your dentist will provide you with custom trays and a professional bleaching gel to help you achieve a brighter grin. After about two weeks, you should have the same stunning results you would've gotten with an in-office treatment.
Composite Bonding
Even the smallest imperfection can make the biggest difference in your self-esteem. Fortunately, your cosmetic dentist can correct minor flaws with composite bonding. A custom-shaded composite resin will be applied to the flawed tooth and sculpted to perfection, making your smile look as good as new. Best of all, this treatment can be completed in as little as one hour!
Invisalign
Many adults and older teens are hesitant to undergo orthodontic treatment because they don't want to deal with traditional metal braces. Well, Invisalign is a modern solution that allows you to discreetly and comfortably get the straight smile you've always wanted. A series of clear aligners will gradually push your teeth into proper alignment. By the end of summer, you'll be much closer to your dream look!
Ready to transform your smile? Ask your cosmetic dentist in Allen about their services. With their help, you can have a set of teeth you'll never stop showing off this season!
About the Practice
At P.A. Dental Arts, we strive to provide high-quality, personalized, and compassionate dental care. Our team uses the latest technologies and techniques to ensure you always get your desired results. If you'd like to improve your summer smile, don't hesitate to ask us about our cosmetic services. You can schedule a consultation via our website or call (214) 383-5511.