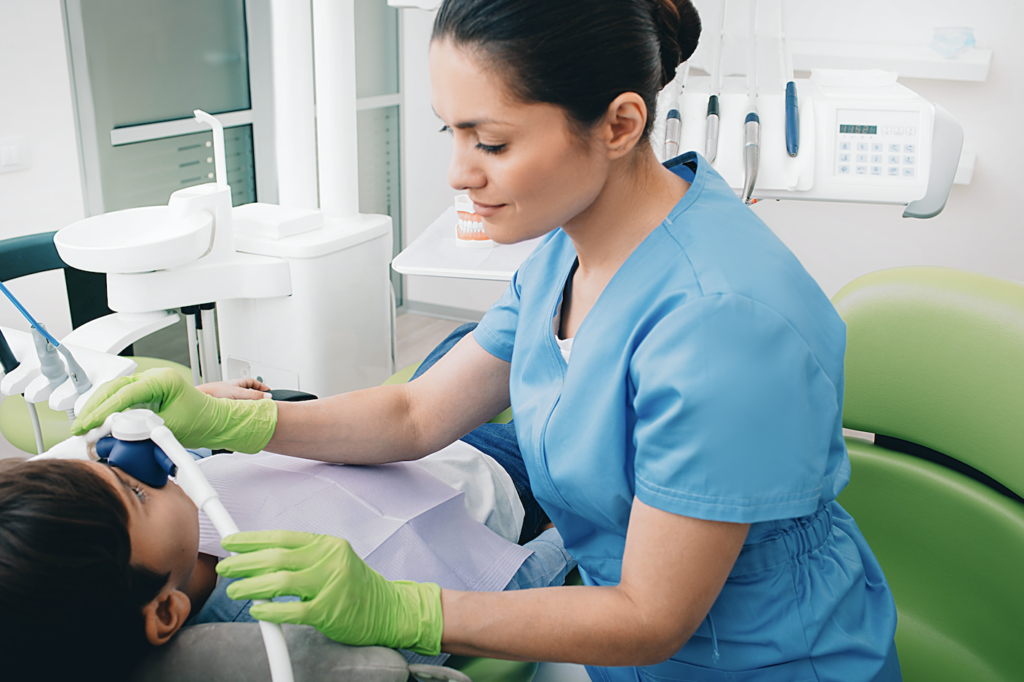 You have an upcoming dental appointment, and you're feeling incredibly nervous about it. Will it be painful? What if my anxiety becomes too much? Despite how efficient and pain-free dentistry has become in the modern era, dental anxieties are normal and treatable. Sedation dentistry is designed to help patients calmly undergo their entire treatment process. Here are a few of the most frequently asked questions about sedation dentistry. 
1–What is It?
Dentists have used sedation methods since the late 1800s. Designed to put your mind at ease, sedation dentistry creates a painless treatment experience for patients that is free of worrisome and disturbing thoughts. These relaxing sedatives are non-habit-forming and highly effective in helping patients conquer dental anxiety. 
2–What are the Different Sedation Methods?
Two common forms of dental sedation are inhalation and oral sedation. Nitrous oxide, also known as laughing gas, is administered by your dentist before your procedure through a mask that fits over your nose. Oral sedation methods require more planning and involve taking medication around an hour prior to your appointment.
3–How Effective is Dental Sedation?
Nitrous oxide is effective immediately. Once your dentist administers the inhalant, patients will experience a sense of lightness and relaxation that is safe and effective. Rather than making you laugh, nitrous oxide slows down your nervous system during the procedure, creating a sense of calmness that will ease your anxiety.
Oral sedation can be accomplished through various prescribed medications, typically in the Valium family. While this method is not immediately effective, a sense of drowsiness and deep relaxation will set in during the procedure. In this sleep-like state, you will still be aware of your surroundings and able to respond to your dentist without a problem. The grogginess generated is so effective that patients will require a safe ride home after treatment.
4–Which Sedation Method Is Best for Me?
If you were only a little nervous about a simple treatment such as a cavity filling, nitrous oxide can ease this worry. The mild relaxing effect can be mitigated immediately after treatment, allowing you to drive home easily and safely.
Oral sedation methods are appropriate for patients with relatively high levels of anxiety. They work well during slightly more complicated treatments or those that cause heightened levels of stress or fear. Patients who use oral sedation may feel the effects of the drug for the rest of their day, meaning a ride home should be arranged.
If fear of pain or discomfort is holding you back from getting the treatment you need, consider asking your local dentist about which dental sedation option is best for you.
About the Authors
Dr. Christina Blacher and Dr. Yeri Guak are passionate and empathetic dentists located in Allen, Texas. They are committed to providing top-notch treatment for each of their patients. Many T.A. Dental Arts patients are especially excited about the extra lengths their team takes to provide a comfortable and relaxing environment for patients. If you have additional questions about sedation dentistry, don't hesitate to reach out to their practice at (214) 383-5511 or via her website.